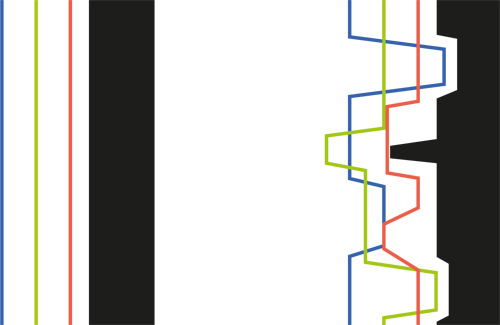 [ENG]
Cartography of city development
In reference to the general paradigm of urbanism, economic affairs dictated the outcome of major design decisions. However, since the end of the last century, this procedure has reversed. Urban design arose as a key element in economic developments of cities and countries. By extension, urban design has been reshaping city economies throughout world events, similar to the path the 2012 UEFA European Football Championship will take. Concurrently, inter-city competitions in the globalized world are fading border, between countries. Cities and metropolitan areas are aggressively competition for tourism influx and major world investments. The opportunity for Kiev to host the Euro Cup final will be an extraordinary occasion to show the city's rapid progress. Despite the lack of time, significant developments must begin for its progression to be captured and broadcasted as a new worldwide image that Ukraine has crossed paths with future via its capital.
The European Green City Index (Germany, 2009) from Economist Intelligence Unit (EIU) places Kiev at the bottom of the ranking under environmental performance. The study ranks Kiev as the capital with the worst in CO2 emissions, buildings performance, energy efficiency, waste management, land use, and air quality. Any short-terms changes that the city may plan will be insufficient, if they do not affect sustainability and ecology. Kiev must became an eco-capital, reducing energy consumption in accordance with three areas of focus:
1. Transportation
Kiev has a good network of public transportation. Nevertheless, it must be reinforced, focusing on decreasing private transport and maximizing public transportation. Accordingly, our proposal redesigns the European Square and Mykhaila Grushevs'kogo Street making it pedestrian. On the other hand, a significant percentage of CO2 emissions is produced by cars looking for parking. Green policies for future city centres shall include pedestrian streets and parking lots, similar to our proposal for the European Square.
2. Decreasing the distance between home and work
The city should adopt measures to increase multi-use neighbourhoods, so that inhabitants may work closer to their home. Daily commutes must diminish for people to walk or cycle home. As a result, the Edge has an important role in connecting different parts of the city along the river. This entails completing the Edge, and designing it as a people's highway, including intersections and perfect paving to fulfil this goal. The Edge should not only cater to tourist uses; it shall play a role in urban day-life.
3. Decreasing the distance between food and consumer
New courtyards should be thought of as living cells: not only comprising of home and work, but also a place for urban gardening or agriculture production. This green structure may also work to reinforce the underdeveloped landscape and function as a green belt at some instances.