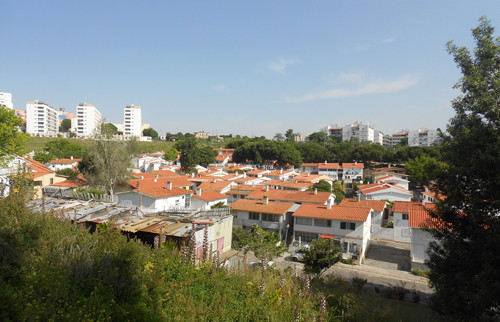 [ENG] Following our work at Prodac North neighborhood (88 families), ateliermob with the local association from the South area, ensured last month the financial support to 65% of the process to Prodac South (458 families) throughout Lisbon Municipality funding for local associations. This is a decisive step to regulate and complete the process of this auto-constructed neighborhood.
Last saturday it was held the first meeting with inhabitants. It was well attended with a lot of questions. 
[PT] No seguimento do trabalho no bairro da Prodac Norte (88 famílias), o ateliermob e a associação de moradores, garantiram o financiamento de 65% do apoio financeiro no bairro da Prodac Sul (458 famílias), através de um programa de apoio da CML a associações locais. Este será um passo decisivo  para completar o processo de autoconstrução. Este Sábado realizámos a primeira assembleia que foi muitíssimo participada.